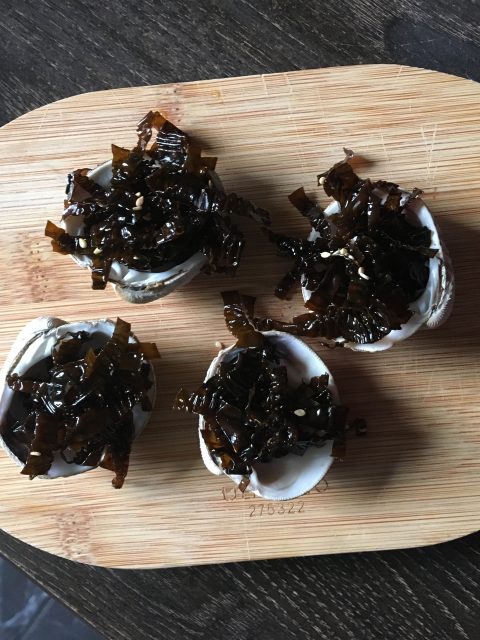 Burren Slow Food Festival 10th to 12th May 2019
Continuing with my Seaweed Workshops, I will host a hands on educational event on Sunday morning at 10am at this years
festival.
This workshop is designed for those of you who want to learn about our local edible seaweeds and how to incorporate them into your everyday diets. Harvesting, drying, preparing and cooking them.
I will talk about the nutritional, historical and culinary uses of this amazing wild food and discuss how to make such dishes as Nori Paste, Seaweed Oatcakes, Japanese Dashi Stock, Seaweed Salad, how to cook "IN" seaweed, Carrageen Dessert and much more.
Fresh and dried seaweed to sample and purchase.
Includes a little tasting plate of wild food, and something special to drink!!. €25 Limited places.
Tickets here.