Immerse yourself in it all……
We live on the edge here in Lahinch,……the edge of the sea and cliffs, the edge of  The Wild Atlantic Way
A work colleague used to call Lahinch the centre of the universe, ….we like to think so. The list of things to do are endless and steadily growing, as a member of the Burren Ecotourism Network, we recently worked on the new activity and adventure trail  and food trail leaflets burrenecotourism.com/food/activities
Local activities, Things to do…

Enjoy the wonderful beaches, where wild seals play and barnacle geese forage on the rich pickings, immerse yourself in a wild flower meadow and listen to the call of the wild. Experience "Earthing" the process of absorbing earths free flowing electrons from it's surface from the soles of ones feet…..I do it regularly…Drink it in, taste the salty air, dance to trad music in a barn, catch and cook mackerel on a seaweed oven…..the possibilities are endless, take the time to take it all in…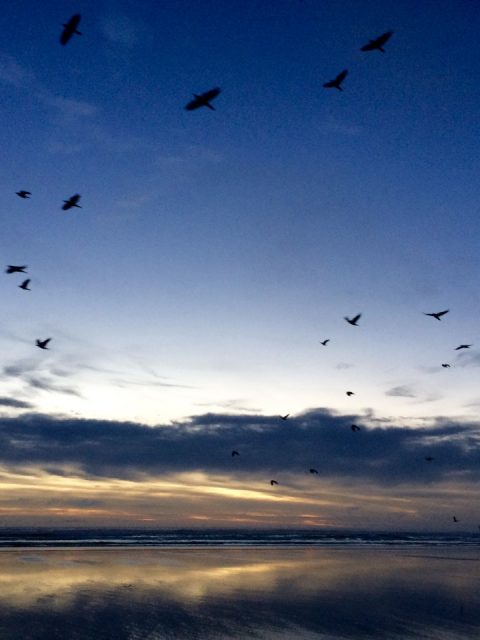 Guided walks
www.heartofburrenwalks.com
Burren Hillwalks
Burren guided walks
Burren Walks
www.adventureburren.com  Network member Christy provides Rock climbing, hill walking, mountaineering and wilderness training.

Boat Trips to Aran Islands and Cliffs of Moher
www.doolin2aranferries.com
www.obrienline.com
Burren Perfumery
Irelands oldest working perfumery in the heart of the Burren.www.burrenperfumery.com
Surfing
Lahinch surf School
www.claresurfsafari.com Bens Surf clinic
The green room, Lahinch, surf hire, small numbers, lovely shop.
www.burrenmountainbiketours.com
E-Whizz Electric Bike tours and hire in the Burren
Electric bikes

Kayaking
Fully guided tours of the North Clare Coastline and lakes.
www.northclareseakayaking.com
Lahinch Dive Academy, fantastic place to learn how to dive
Lahinch Seaworld & leisure centre swimming pool, great gym, great Restaurant Randaddys.com
A fabulous glimpse into the local surfing world….